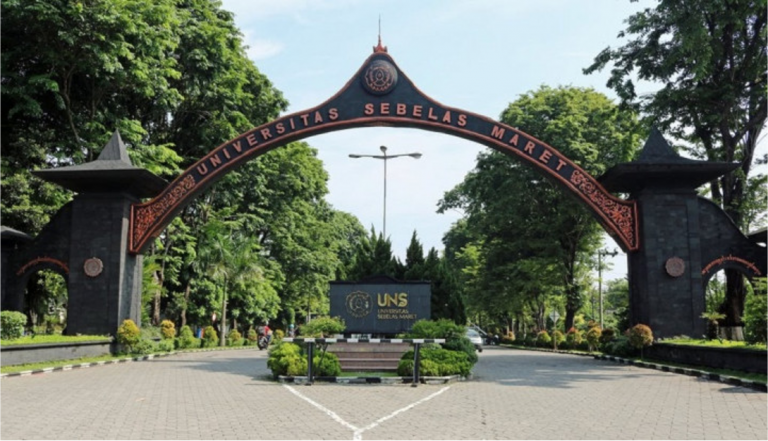 Selamat Datang di UNS GreenCampus
Launched in 2020 by the University of Indonesia, the UI Green Metric is an annual international ranking of universities on the basis of green and sustainable development. Universitas Sebelas Maret (UNS) is currently sitting amongst the top 10 of the UI Green Metric table 2020. The university is continuously providing efforts and initiatives to ensure the integration of sustainable development goals into the university's vision and missions, by linking education and research with sustainable operational management, activities, green infrastructure, as well as research and innovations. The UNS Green Campus is a platform for all faculty members, the Rector, lecturers, staffs, and students to work collaboratively in providing various green-related programmes, activities, and infrastructure, all of which promote the achievement of Sustainable Development in our community.
Kegiatan yang akan Datang
Publikasi
Operasional perdana Bank Sampah RW.28 Mojosongo, Solo. Minggu, 8 November 2020. Kegiatan pengabdian kepada masyarakat melalui PPLH LPPM UNS dengan ketua Dr. Suryanto, S.E., M.Si. Tingkat partisipasi masyarakat, diharapkan untuk kegiatan bulan depan akan meningkat.
Baca Lebih Lanjut »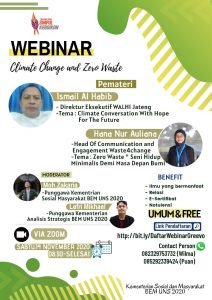 Publikasi
Webinar. CLIMATE CHANGE AND ZERO WASTE. Umum dan free. Sabtu, 14 November 2020, jam 08.30 WIB – selesai. Pendaftaran http://bit.ly/DaftarWebinarGreevo. Penyelenggara: Kementerian Sosial dan Masyarakat BEM UNS 2020.
Baca Lebih Lanjut »